We Ship Bikes Australia Wide | Free Shipping Over $150 (Excludes Bikes & Bulky items).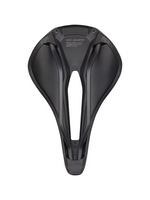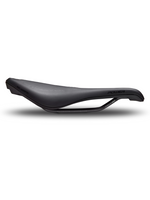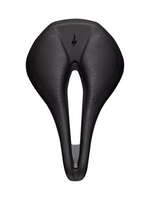 Specialized Power Expert with Mirror
Regular Price

$300.00

Sale Price

$300.00

Regular Price

Unit Price

per
Tax included.
Shipping
calculated at checkout.
The Perfect Reflection of You. The Power Expert with Mirror saddle combines comfort and performance for riders whether they are podium-seeking crushers or everyday cruisers. The Body Geometry designed Power shape with high-tech Mirror inserts provide sit bone-friendly support road to mountain uses.
ATTAINABLE TECH: The Power Expert with Mirror saddle provides riders with a significant reduction in pain-causing pressure when compared to it's foam counterpart, the Power Comp Saddle. Inside the saddle are two tear drop shaped Mirror Technology inserts that target sit bone pressure. Riders around the world will be stoked that the new Expert level Power Saddle with Mirror technology make these benefits more attainable than ever.
POWER SHAPE: Our beloved Power shape, with a cutout. The patented Body Geometry design is lab-tested to ensure blood flow to sensitive arteries. Is it a road saddle? Mountain saddle? In short, yes. We hate to say a product works "for everything", but it does. We believe that performance—in saddle speak—means comfort. And whatever shape and material suits you, will be your highest performing saddle.
MIRROR TECHNOLOGY: We developed Mirror technology by 3D printing from a liquid polymer to be a perfect reflection of you. Mirror technology allows for infinite density tuning with a single material, but any material is only as good as the designers and engineers that use it. Thanks to our Body Geometry methodology, Retül data, and decades of experience, the 3D-printed matrix is tuned to support the sit bones across a greater area, creating a hammock effect that lets the saddle support your weight, not the tissue around your sit bones.
ANY BODY, EVERY RIDE: We know that every body is different, but the issues facing riders in the saddle are the same — sit bone pressure, scar tissue build-up, and blood flow loss. Using pressure mapping, blind comfort studies, and blood flow studies, Body Geometry and Mirror Saddles don't just promise to solve these issues for people—we've proven they do. Plus, this is the first saddle with Mirror technology in additional sizes (130 and 168).
ALL AROUND USE: The Power Expert With Mirror saddle uses the same 3D printed technology as the S-Works Power with Mirror except the Expert has 4-way stretch cover to keep mud and debris out of the nooks and crannies of the Mirror lattice. That dirt-shedding feature, plus super durable, yet light weight hollow titanium rails make the Power Expert with Mirror the smart choice for gravel and mountain riders, in addition to those who stick to paved surfaces.
Patented Body Geometry design is lab-tested to ensure improved comfort and blood flow to sensitive arteries.
Mirror technology inserts to provide additinal sit bone relief.
SWAT™-compatible mounts molded into the saddle base allow for sleek and integrated storage solutions.
Lightweight and durable hollow Ti rails.
Supportive and lightweight PU foam surrounding the 3D printed inserts.
Size 130mm / Weight: 210g
Size 143mm / Weight: 214g
Size 155mm / Weight: 225g
Size 168mm / Weight: 227g
Free Freight on orders over $150*
(Excludes Bikes & Bulky Items)
Visit Us In Store at
1126 Malvern Rd, Malvern, Vic
Need Help?
Call us on
03 9041 1091
Flexible Finance
Plans Available